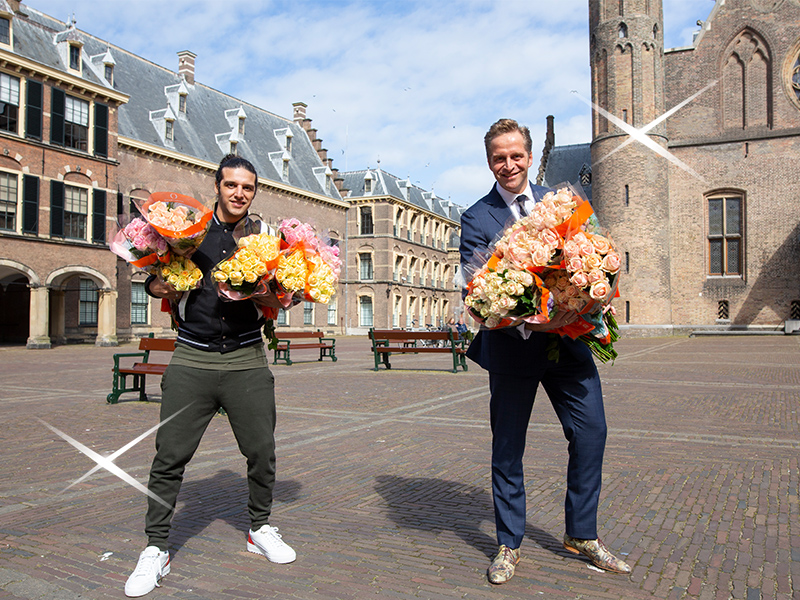 Floricultural sector initiates heartwarming campaign against loneliness
Several businesses from the floral industry, including Beekenkamp Group, joined forces together with rapper Ali B to create a magnificent, heartwarming action against loneliness. This Good Friday, 10 April, no less than 150.000 colourful bouquets are being distributed to all nursing homes in Holland and to single elderly through home care organizations to bring them a message of hope and warmth.
By doing this, the floricultural sector, who is hit hard by this crisis, wants to make a difference and inspire others to do the same. Rapper Ali B and Minister Hugo de Jonge support this heartwarming message and started the campaign.
Flowers and plants are always there for us. To cheer us up, make us happy and to give hope in days of despair. So please join the floricultural sector and contribute. Buy a bouquet or plant and surprise someone who is forced to stay in with no visitors allowed. Together against loneliness, especially now!
#lethopebloom
Foto credits: Serge Ligtenberg-De Telegraaf