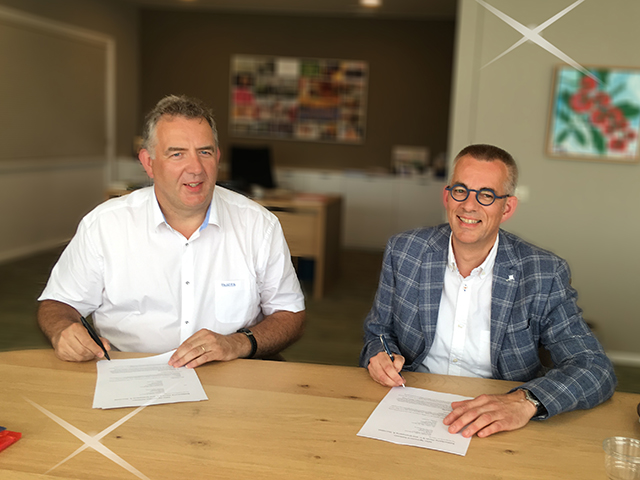 Cooperation between Graineterie A. Ducrettet and Beekenkamp Plants B.V. Ornamentals division
MAASDIJK – The ornamentals division of Beekenkamp Plants BV and the French company  Graineterie A. Ducrettet,  have agreed to a cooperation from the 11th  of June 2018. A. Ducrettet is active in the sales of  seeds (flowers end vegetable), as well as young plants for French growers. With this cooperation, Beekenkamp Ornamentals  will expand their presence in sales force activities in France.
Ducrettet takes care of the sales and logistics for the French customers whereas Beekenkamp represents as the ornamental breeder and producer of young plants material in this partnership.
Beekenkamp Ornamental's current representatives in France, Jean-Marc Radureau, Michel Martin and Christophe Galinier will be now employed by Ducrettet. The salesforce of Beekenkamp Plants Vegetables who is selling young plants to the professional vegetable growers continues and remains unchanged.
René Richert, owner of Ducrettet, is very happy with the cooperation. "This will enable us to offer our customers a wider assortment.  Beekenkamp is a family owned company that matches well with us and as they are an active breeder in a wide range of plants, we will be a more interesting supplier for our customers."
Cor Bremmer, Commercial Director of Beekenkamp Ornamentals: "Ducrettet is a dynamic company that knows the French market very well. The cooperation with Ducrettet will enable us to serve our ornamental customers in France in a better way."