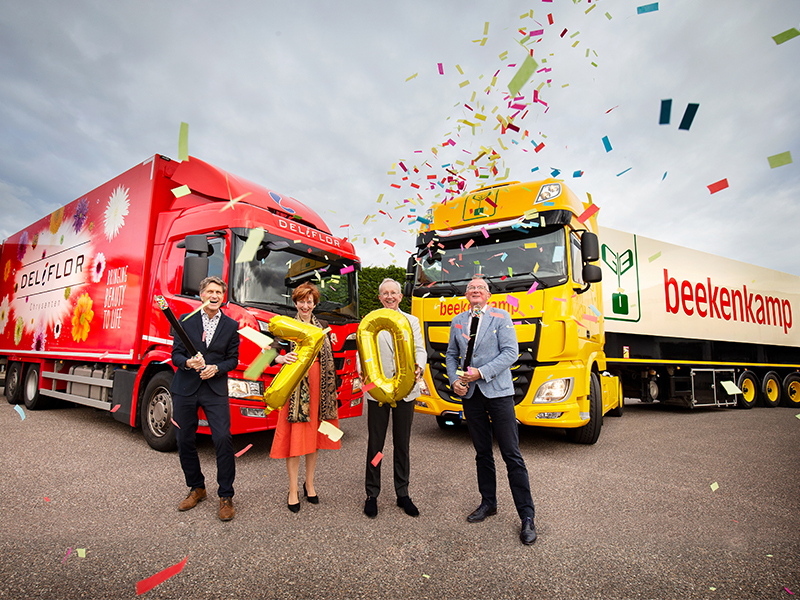 The Beekenkamp Group celebrates 70th anniversary
Proud! That is the feeling that prevails when looking back on the past 70 years, where Mr G. Beekenkamp started his own modest company in 1951, it has grown into a large and innovative family business that supplies all over the world.
Besides vegetable plants and a wide range of flowering plant material, packaging and chrysanthemum cuttings also belong to the extensive product range of the Beekenkamp Group. With its own trucks and more than 2 billion starting material per year, the Beekenkamp Group serves various national and international horticultural markets. It is with pride the management looks at everything that has been achieved in the last 70 years, as they try to see new opportunities every day to allow the Beekenkamp Group to continue to grow.
What has become clear in 70 years is that you have to do things together in order to grow, everyone contributes to the success and further development of the company. This is why the 70th anniversary of the Beekenkamp Group is being appropriately celebrated with the employees this week.
"An anniversary is not only a milestone to look back on, but also to look into the future full of ambition and energy. We hope to be able to realize great plans together in the coming years to further expand the Beekenkamp Group! Of course with a view to the future and with the strong family ties that characterize the Beekenkamp Group." according to An Beekenkamp, ​​Peter Persoon, Peter Zaat and Marc Driessen.
Together for the best result.