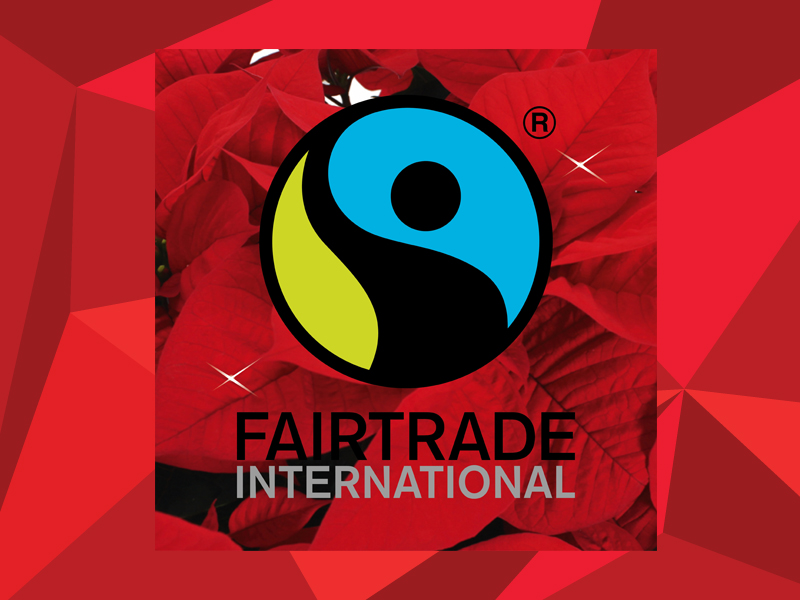 BEEKENKAMP PLANTS ORNAMENTALS OBTAINS FAIRTRADE CERTIFICATE FOR POINSETTIA
BEEKENKAMP PLANTS ORNAMENTALS HAS NOW OFFICIALLY OBTAINED THE FAIRTRADE CERTIFICATE FOR THEIR POINSETTIA MOTHER STOCK LOCATION IN ETHIOPIA AND THEIR ROOTING FACILITY IN THE NETHERLANDS.
Marc Driessen, Director Beekenkamp Ornamentals: "Poinsettia is an important crop for our company and the supply chain is also very important to us. This means that for every Fairtrade Poinsettia sold, a Fairtrade premium is available to the Fairtrade Premium Committee, and thus making it available to our nursery workers. The Fairtrade Premium contributes to improving social conditions and remuneration."
Beekenkamp Plants Ornamentals already maintains high level of standards for a wide range of certifications that covers the likes of social and ethical topics but also hygiene and sustainability matters. By being Fairtrade certified, the outlook on life of the employees at the farm improves even more and they have more control of their own future. The Poinsettia crop they produce and its quality are important for their sustainable livelihoods.
Beekenkamp Plants Ornamentals is a specialist breeder and young plant producer of rooted and unrooted Poinsettias, which are also known as the Beekenkamp Superstars, can be sold throughout the supply chain under the Fairtrade brand. This also applies to the Princettia® range. A high level of transparency is guaranteed, making it a fair product for the retailer and consumer. It is still possible for certificated Fairtrade growers to have a look at options to change to the Beekenkamp Superstars Poinsettia young plant material with the Fairtrade mark for this season.
Beekenkamp Plant Ornamentals in obtaining the Fairtrade certificate for their Poinsettias, fits in perfectly with the key values of the company. Fairtrade is about decent working conditions, local sustainability and fair terms of trade for farmers and workers in the developing world. Beekenkamp Plants Ornamentals is committed to its employees, their rights worldwide, their partners throughout the supply chain and its environment. Therefore Beekenkamp is delighted to offer their Poinsettia Superstars with a Fairtrade produced and certified plant.