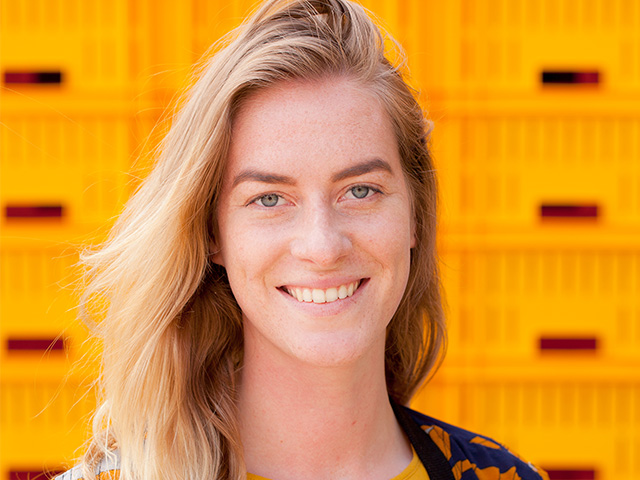 Be Beekenkamp – Marloes van der Eijk is proud of the sustainable products of Beekenkamp Plastics that are being used in different branches around the world
Beekenkamp Plastics develops plastic products for the agricultural sector. From strawberry trays to transport crates and from flower bulb cultivation boxes to the new insect breeding trays. They produce and ship more than 3 million products and cultivation systems all over the world every year.
The designs are developed in our Maasdijk office. Over the years, Beekenkamp Plastics has established a valuable relationship with Didak Injection. This injection molding factory in Grobbendonk Belgium has been producing our products for 25 years. Marloes is – together with her other colleagues – responsible for handling the entire order process. They ensure that quotations are converted into orders, purchase production materials, make a production planning and ensure that all products ordered are delivered to the customer on time. A continuous process in which no day is the same.
The latest product that Beekenkamp Plastics has developed is an insect breeding tray for the production of animal protein. Due to the growing world population, the demand for animal protein is increasing. Insects convert their food into protein ten times more efficiently than cattle. Insects produce less manure and they also emit less CO2 and other greenhouse gases. They also use up to 1000x less water and take up less space. A sustainable solution!
Beekenkamp Plastics is also sustainable in the production of all packaging. 85% of the manufactured products are made from recycled materials. In addition, broken and old products are taken back and recycled for reuse.
"Our yellow plant raising trays are well known in horticulture. This is only a small part of what we do at Beekenkamp Plastics. All other markets that we serve make the job even more interesting. Every day we deliver products that help other companies to further optimize their processes. It feels good to be able to contribute to that " says Marloes.
Coincidentally, we are looking for reinforcement at the Beekenkamp Plastics office sales team. Are you an enthusiastic person with a commercial drive? With a solution and customer-oriented mindset? Then please have a look at our job offer:
https://www.beekenkamp.nl/job/commercieel-medewerker-binnendienst-2/