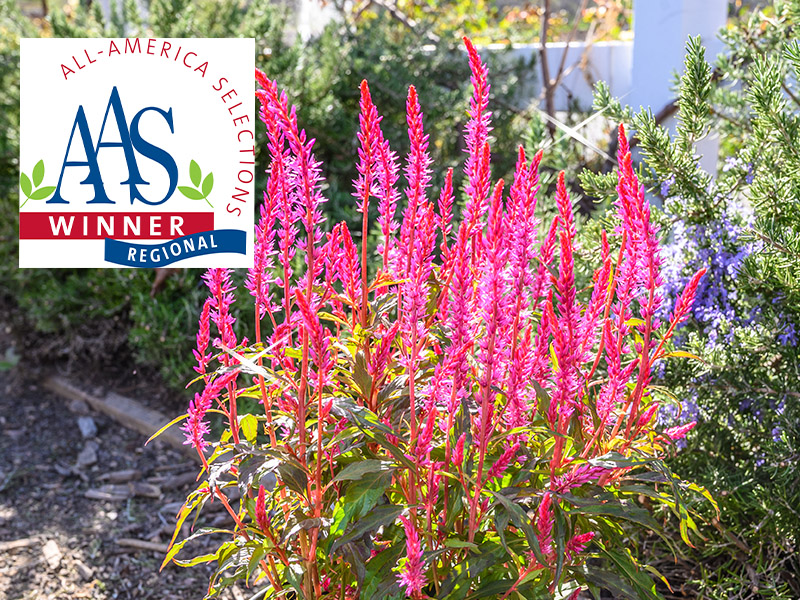 Kelos Candela Pink regional winner of the AAS
Beekenkamp Plants Ornamentals proudly received the Regional All-American Selection (AAS) Regional Prize for their Celosia Kelos Candela Pink. One AAS Judge even called the Kelos Candela Pink the "Energizer Bunny" that just kept blooming!
All-America Selections is an established non-profit organization that tests new, never-before-sold horticultural varieties. New varieties are tested and assessed by expert judges. Across the board, the judges loved the bright pink blooms that rose above the foliage, almost like a tall, tapered candle! Unique, showy plumes of pink flowers kept their color all season long and the judges agree that this is a perfect filler plant to add height and interest to a combination container planting. But it is also useful in mass plantings, borders, and general garden use. Another added bonus: it works as a dried flower as well.
"It is a privilege working with our breeding department anyway. Receiving such a precious recognition doubles the joy and pride. The Candela Pink is a new addition to our colorful Kelos range. It Can be grown in natural day length. The bright pink colors fit perfectly with the slogan of the Kelos series "Splash of colors". Says Sirekit Mol, Marketing Manager Beekenkamp Plants."