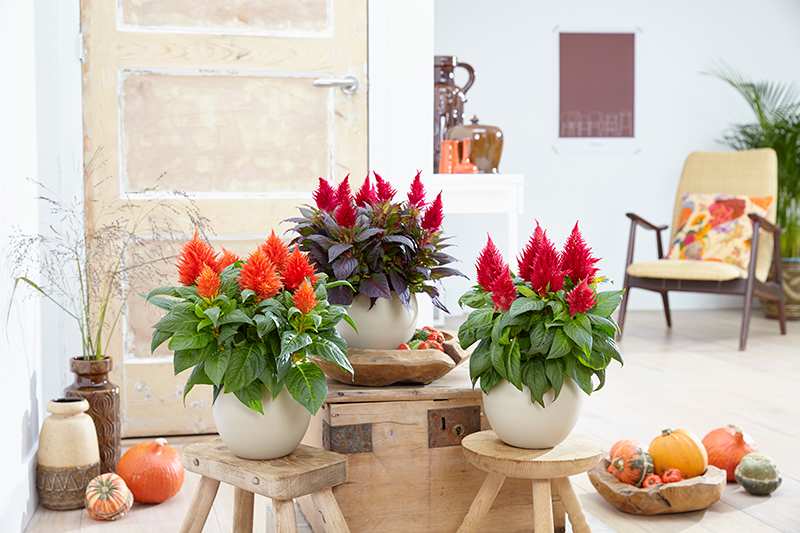 Celosia Kelos: the colours to your autumn
The days are getting colder and shorter and the trees treat us with a beautiful show as they drop their leaves. We see shades of red, orange and yellow all around us again, it's autumn! With Celosia Kelos, suitable for indoors and outdoors, consumers can create an explosion of colour in the garden and living room even at this time of year. This way, the outdoors truly becomes an extension of the indoors.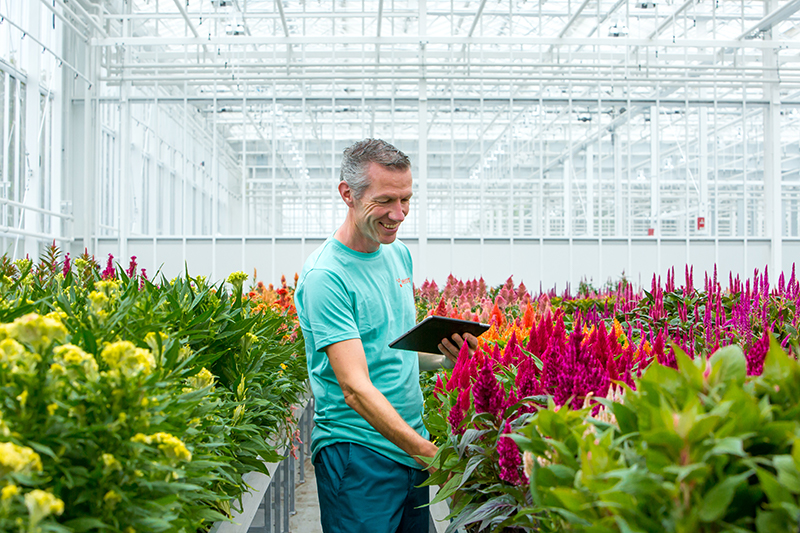 The colours to your autumn
The Celosia Kelos range is known for its "Splash of Colours. These colours, which range from mustard yellow to deep red panicles, perfectly complement the orange colours of autumn. By combining different varieties and colours, consumers can easily turn the outdoors into an extension of the indoors. Both Kelos Fire and Kelos Lunar stand out thanks to their peculiar but unique blooms, that combined with the autumnal colours, makes these plants ideal for this season.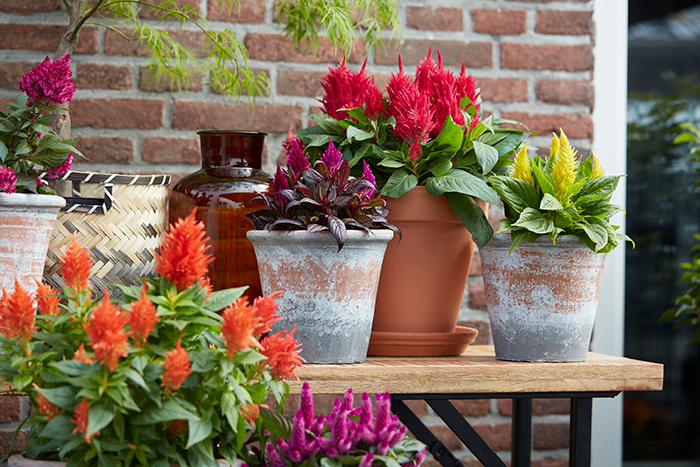 Happy HalloCelosia!
Celosia Kelos also combine well in a Halloween-like setting. Decorate a table with various colours of Celosia Kelos', add some small pumpkins and you're done! And on Oct. 31? Then the plant can serve as an extra mood enhancer next to the front door. Don't forget the pumpkins, trick or treat ready!