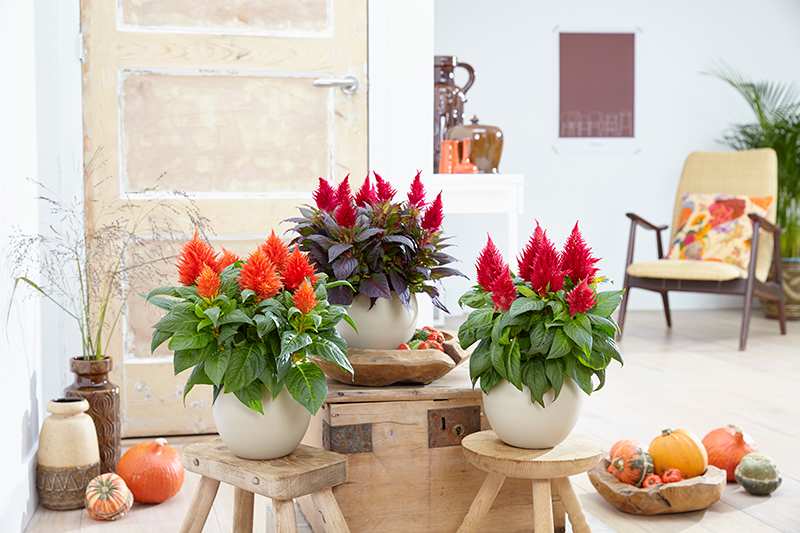 Celosia Kelos: the colours to your autumn
De dagen worden kouder en korter en de bomen trakteren ons met een prachtige show wanneer ze hun bladeren laten vallen. We zien weer tinten rood, oranje en geel om ons heen, het is herfst! Met Celosia Kelos, geschikt voor binnen én buiten, creëert de consument ook in dit jaargetij een explosie van kleur in de tuin en woonkamer. Zo wordt buiten pas écht een verlengde van binnen.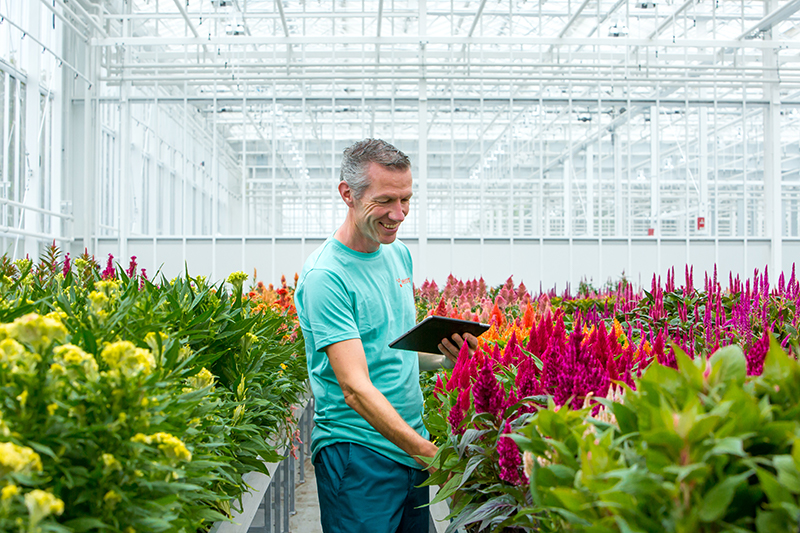 De kleuren van de herfst
De Celosia Kelos range staat bekend om haar 'Splash of Colours'. Deze kleuren, die variëren van mosterdgele tot dieprode pluimen, sluiten perfect aan bij de oranje kleuren van het najaar. Door verschillende soorten en kleuren met elkaar te combineren, maakt de consument van buiten gemakkelijk een verlengde van binnen. Zowel de Kelos Fire als de Kelos Lunar vallen op dankzij de eigenaardige maar unieke bloei, dat gecombineerd met de herfstige kleuren, maakt dat deze planten ideaal geschikt zijn voor dit seizoen.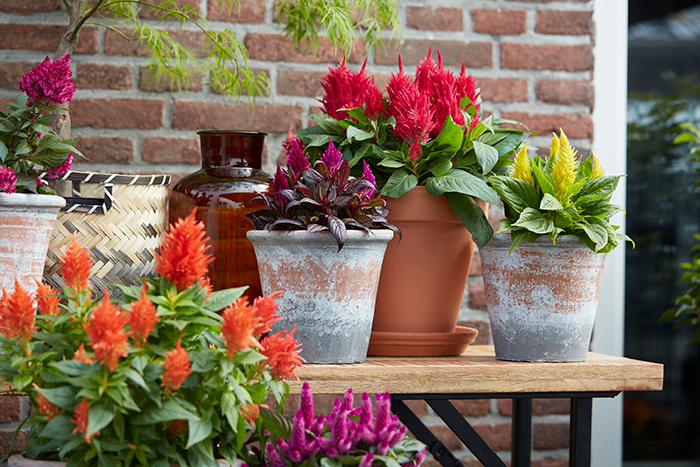 Happy Hallosia!
Celosia Kelos is ook goed te combineren in een Halloween-achtige setting. Decoreer een tafel met diverse kleuren Celosia Kelos', voeg een aantal kleine pompoenen toe en klaar! En op 31 oktober? Dan kan de plant dienen als extra sfeermaker naast de voordeur. Vergeet de pompoenen niet, trick or treat ready!