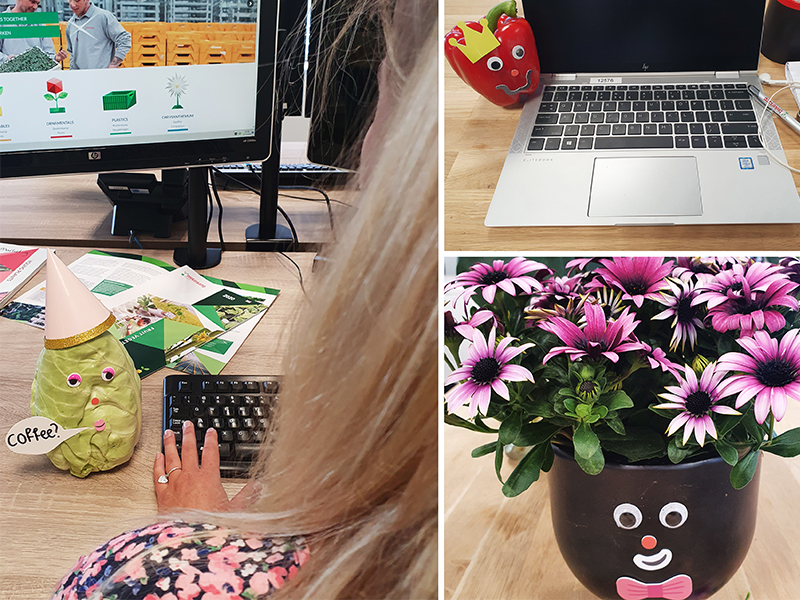 Beekenkamp Plants shares inspiration for the initiative #MeetMyWilson with vegetables and ornamental plants
Beekenkamp Plants already provides a colorful and healthy world with ornamental and vegetable plants, but now you can also use these plants and/or vegetables to combat loneliness. Many colleagues are working at home, others still work on location, but the fact is: "we miss our colleagues!". Beekenkamp Plants shares inspiration to create your own Wilson with vegetables or ornamental plants. Brighten up your home workplace, office, living room or garden with your own Wilson.

The lockdown measures related to COVID-19 are starting to weigh up seriously for people all over the world, especially for those who have to spend this time alone. The American entrepreneur and philanthropist Danny Leppan also noticed that. He started the online initiative @MeetMyWilson  reflecting on volleyball Wilson who joined Tom Hanks in the movie "Cast Away", to support anyone who is feeling alone these days.
For those who haven't seen the movie "Castaway", Wilson is the white volleyball that Tom Hanks leaves a bloody handprint on that resembles a face and helps him through his lonely time on a deserted island.
That inspired Danny Leppan to ease the suffering of the people who are currently feeling alone because of the COVID-19 measures. He urges everyone to create their own Wilson with stuff they find at home and share via social media under the hashtag #MeetMyWilson
Of course we are very curious about other Wilsons with vegetables or ornamental plants. In addition to @MeetMyWilson, also tag @BeekenkampNL on Twitter, @Beekenkamp.Plants on Facebook or @BeekenkampPlants on Instagram and LinkedIn.