THE BEST YOUNG PLANT PRODUCER FOR TUBEROUS AND BULBOUS CROPS
In our nursery, we grow high-quality plants in 315-cell trays or press pots. Our crop experts are experienced and supply the best possible quality in accordance with your requirements. Young tuberous and bulbous plants including fennel, celeriac, onions, leeks and chives make up the majority of our production.
Clean boxes and trays
We wash all boxes and trays before sowing fennel seeds, or indeed any other seeds for propagating tuberous or bulbous plants. A clean growing environment guarantees a strong healthy crop. Clean boxes and trays also minimise the use of chemical crop protection products.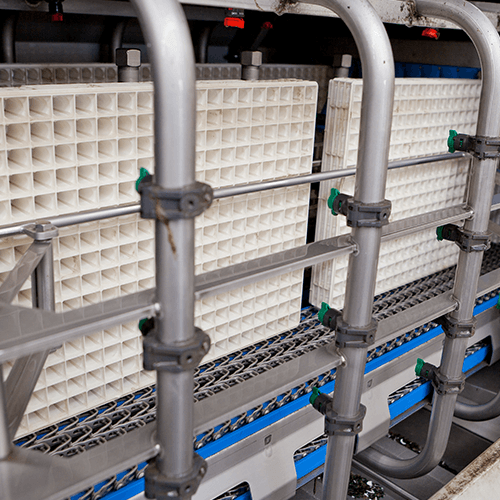 "By mowing celeriac young plants we create a good root system and a strong plant."