Check our Vegetables company movie!
We are constantly introducing innovations in our production facilities, hygiene measures and quality standards. Our growing environments, water disinfection systems, internal transport and sowing and selection techniques are always under review to ensure that we achieve the best possible results.
Soil blocks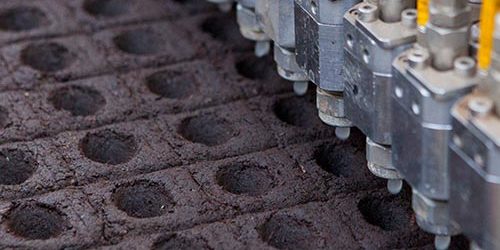 Beekenkamp uses the latest pressing and sowing techniques to produce leaf crop and brassica plants in press pots with guaranteed constant high quality. We produce 3, 4, 5, 6 and 8-cm pots in a fully automated process using high-quality certified potting compost.
Tray plants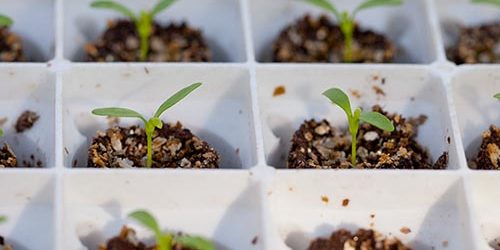 Looking for a location to propagate young plants in 315-cell press trays or 260-cell loosely filled trays for open field production? Tray carriers developed by Beekenkamp Verpakkingen enable trays to be propagated off the ground. Air circulation prevents the formation of roots under the tray, which improves plant performance.
AN OVERVIEW OF OUR PRODUCTION SITES