Poinsettia - Beekenkamp Superstars
So nice that you bought the Poinsettia! This winter houseplant is also known as the Christmas star. However, the superstars have more to offer than only to shine during the Christmas dinner. The Poinsettias are available from October to December and can therefore be used all winter. If you follow our care tips, you can be sure that the plant will last for a season!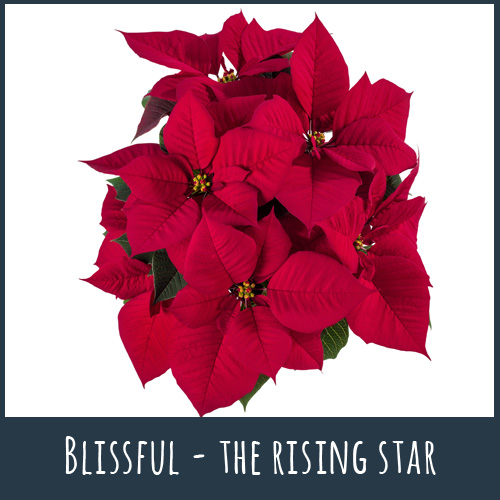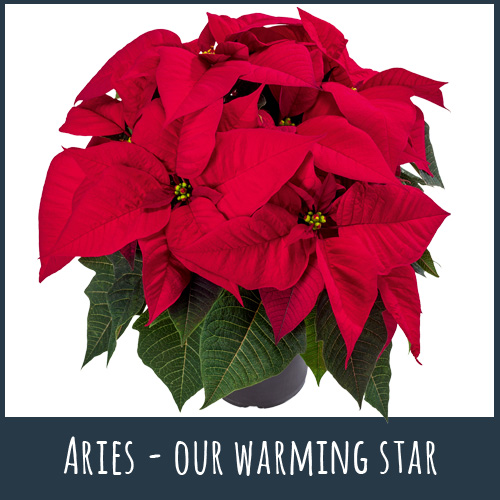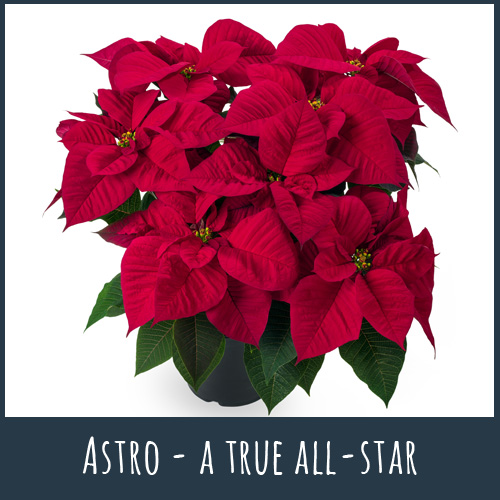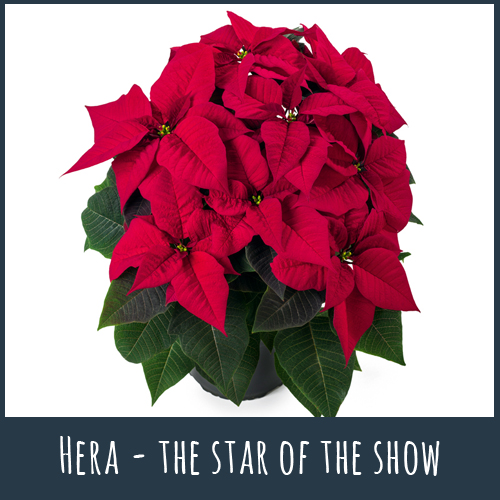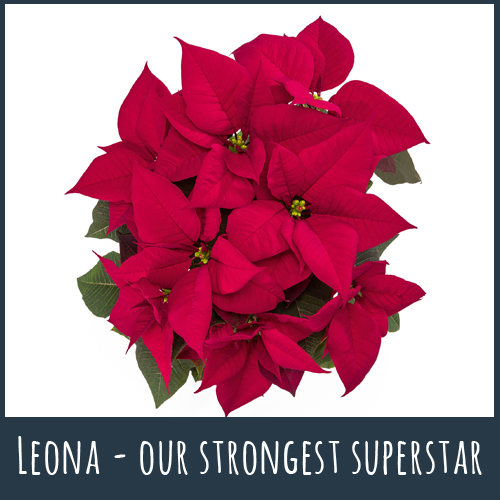 More information about our Superstars!
How do I take care of my Poinsettia?
Avoid cold, wind and direct sunlight:
Place Poinsettia in a light place in the living room, without direct sunlight. It is important to know that Poinsettia can't tolerate a draft. Pour preferably with lukewarm water and regularly give some general plant food. The pot ball can be kept moderately moist. Beware of moisture on the leaves, this can give leaf spots. With good care the plant can sometimes give months of pleasure!
When and where are Poinsettias for sale?
The Poinsettias are on the shops from October to December. The Princettia's (the pink and the white variant) can be bought from the end of August.
Another extra tip:
Avoid contact with the milk juice from the plant. This milk juice can cause irritation to the skin and eyes. Whoever has the space, can put a number of Christmas stars together in a pot, basket or bowl. This gives a great nice result!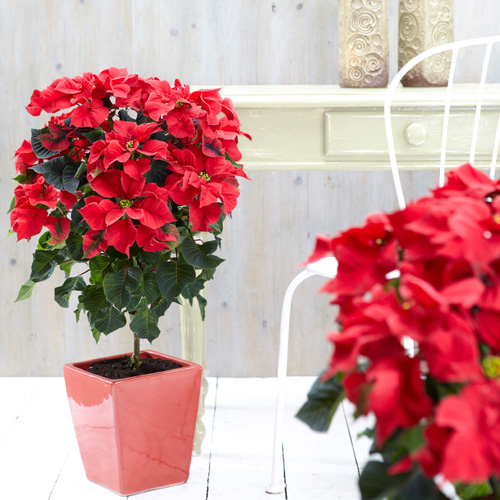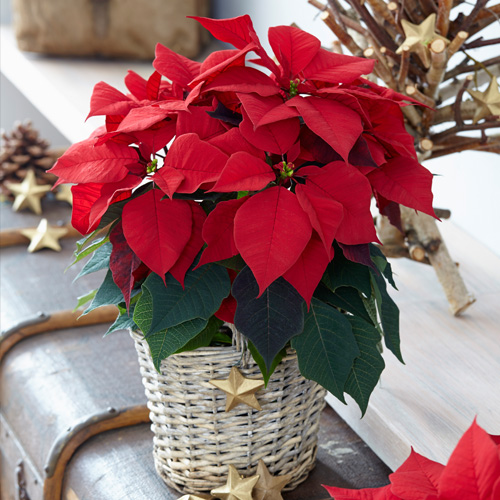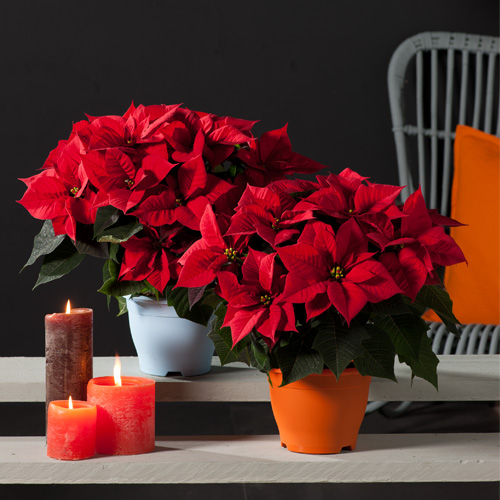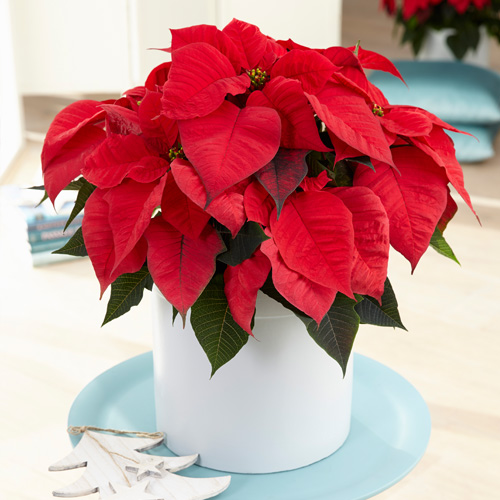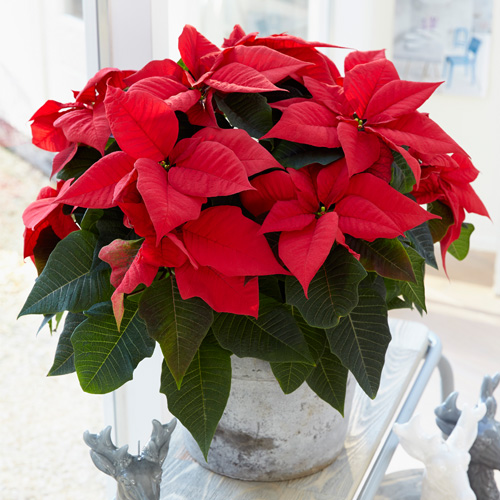 Did you know that...
..these plants are also available in other colors? These are the so-called Princettia's and are available earlier in the year. From the end of August you will find the pink and white varieties already in stores. These can be left outside until the end of September. This ensures an even more intensive color.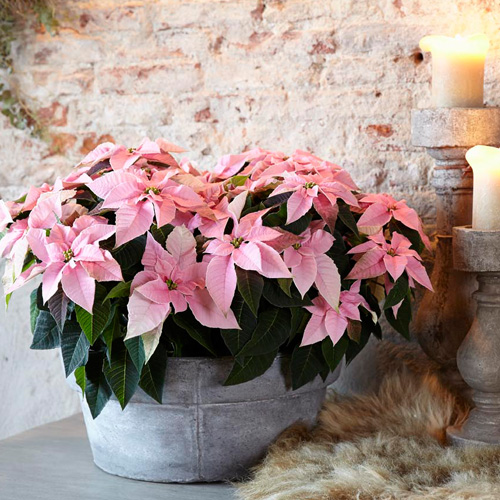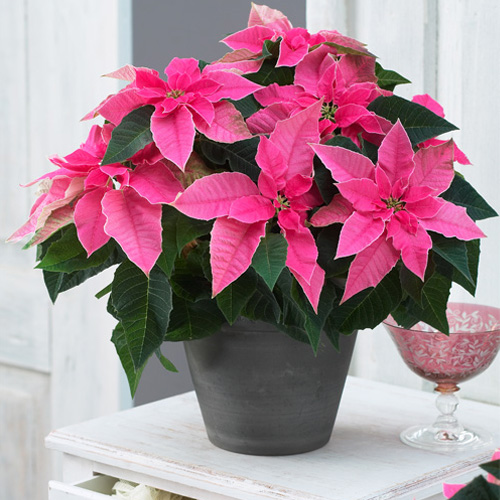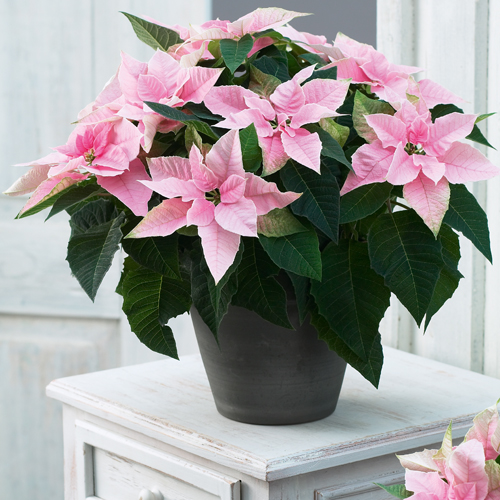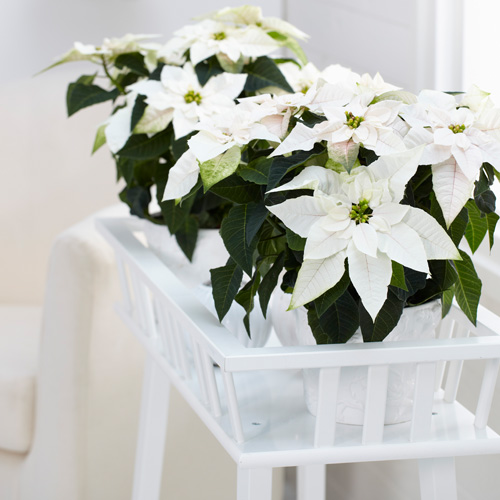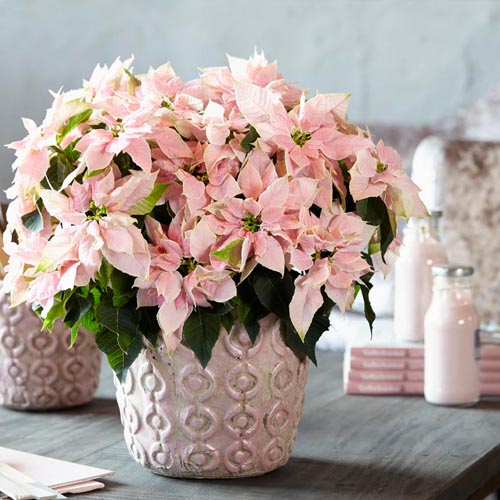 Follow us on Social Media for more inspiration, plant news and information about Beekenkamp Plants.
Want to know anything about the Poinsettia's?