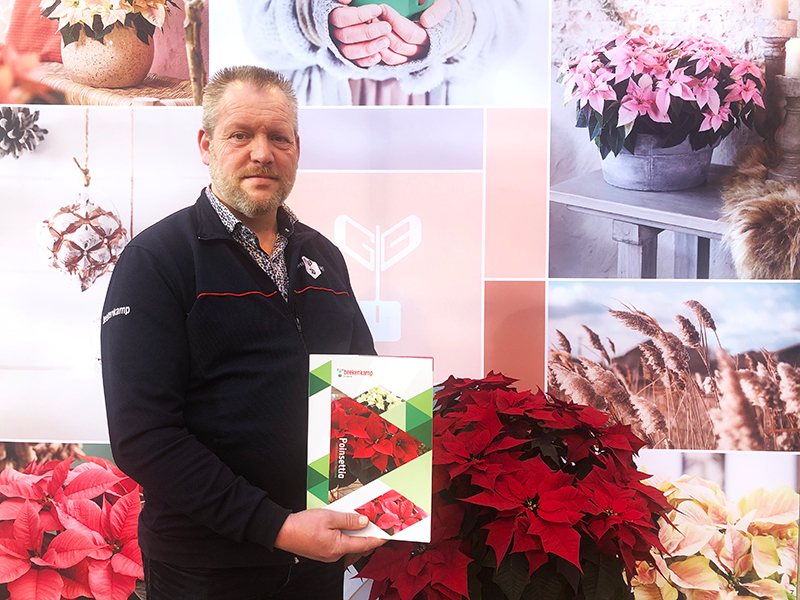 Beekenkamp Plants introduces Superstar 'Kayla Red' in new Poinsettia catalogue
This week Beekenkamp Plants, as a passionate breeder, has published the Poinsettia catalogue for 2022. In this catalogue, the newest Poinsettia breeding is presented each year. This year, the honour goes to the Superstar 'Kayla Red'; the ideal Poinsettia for grower, trade and export.
Kayla Red not only stands out with her red oak leaves, but she also has the perfect V-shape and a beautiful cyathia. Its long shelf-life makes it the ideal plant for a longer sales period. Kayla Red has also caught the eye in North America. During the Plantpeddler Poinsettia Variety Day 2021, a trial with 175 commercial and pre-commercial Poinsettia varieties, she scored as the best red variety!
Besides the newest varieties, the 2022 catalogue also contains more information about the new 128-hole BKX-tray; the sustainable tray that is, among other things, extremely suitable for automatic potting of Poinsettias. Did you know that all Beekenkamp Superstars are FairTrade™ certified, as well as the Princettia® series? You can find more information about this in the catalogue.
Curious? Click here for the 2022 Poinsettia catalogue