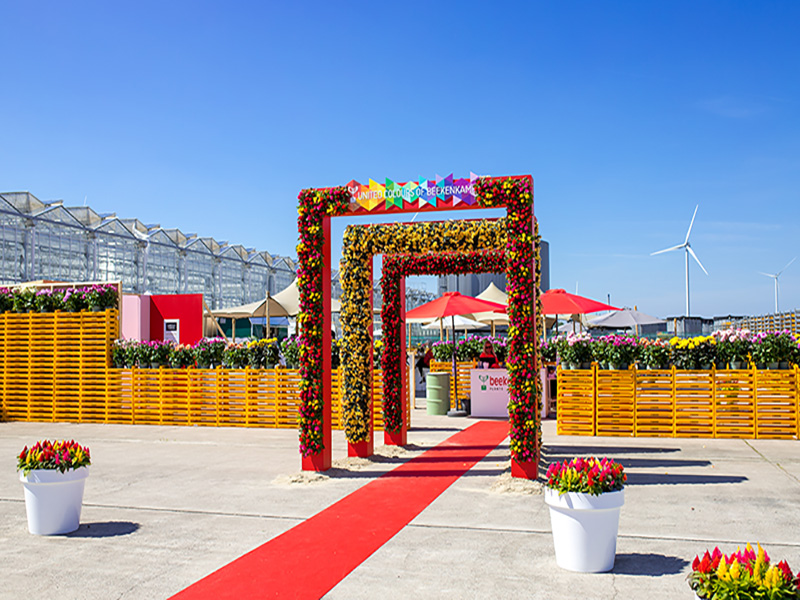 Let's unite again at Flower Trials!
In week 24, we'll be creating inspiring spaces and experiences for visitors from all over the world. From Tuesday, June 13 to Friday, June 16, Flower Trials will take place again.
At Beekenkamp Plants, we thrive on connecting again, the sparking of new ideas and to share new experiences together. Our site will be transformed into a festive playground called 'United Colours of Beekenkamp'. United Colours of Beekenkamp is inspired by colourful plants, countries and cultures across the globe.
What to expect as a visitor? Your first stop you'll want to make at LaBella Dahlia, the 9 new varieties are colours that'll immediately grab your attention. The fresh and extensive colour palette is sure to dazzle your eyes. Not to mention the large, dramatic flowers that create a beautifully dominant colour explosion. A hotspot not to miss at our site!
Continuing your route…a totally redesigned brand that will certainly catch your eye is Sunny Osteospermum! With lots of brand new varieties that will enchant you, Sunny was due for a new look. Let yourself be swept away to the sunny south. As soon as the sun rises, Sunny opens its petals. Get ready, this sun worshipper makes you long to create your own Spanish finca.
After all these novelties, you need to take time to absorb. Take a break in the Petunia Tea corner. Enjoy the diverse possibilities of this series the whilst lounging and sipping your refreshing drink. Come and taste your favourite Tea flavour here.
Let's unite in week 24! Sign up here.
Or take a look at last year's United Colours of Beekenkamp aftermovie here.