OUR CUCUMBERS AND COURGETTE NURSERY
In our hyper-modern nurseries in the Dutch Westland region, we propagate –depending on the desired cultivation cycles per year –'customised' cucumber and courgette young plants for growers planting 2, 3 or 4 times a year. Our crop specialists ensure optimum growing conditions for your single-headed or double-headed plants, grafted or ungrafted. Cucumber plants can be grafted in two ways: top grafting and by the Brielse (tongue-approach) method.
We produce large numbers of cucumber plants to order for both Dutch and international greenhouse growers. In consultation with our crop specialists, we cultivate cucumber plants by both the traditional and high-wire methods. You can also choose the pot type yourself. You have the choice of rockwool, perlite, coconut fibre or press pot.
Healthy plant material
All cucumber plants are routinely treated with Bactiva. This allows us to guarantee healthy cucumber plants and to minimise the use of chemical crop protection products. We operate according to strict hygiene rules that apply not only in our cultivation departments but also to our staff, containers and lorries.
Sustainable cultivation
We invest in solutions that help improve the ecosystem (or render polluting products superfluous). Our crop expertise also helps growers to work with natural pest control methods more effectively. Water purification facilities help us re-use water effectively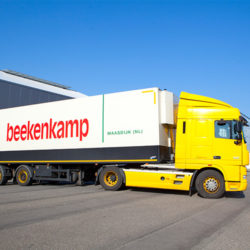 CUCUMBER PLANTS IN BOXES OR LOOSE ON THE TROLLEY
Our own drivers take plants directly from our nursery to your premises. They travel from the Dutch provinces of North Holland, North Brabant and Limburg to destinations throughout Europe. We supply young plants daily, weekly or as a one-off service in boxes, racks or tray carriers.