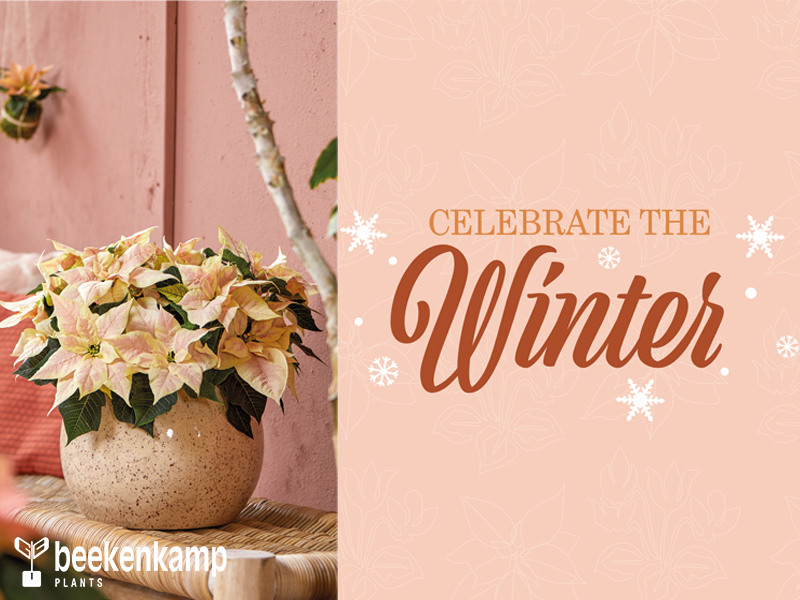 Get inspired by our commercial range of Poinsettia Superstars, Cyclamen and Princettia from week 44 to 46.
For 'Celebrate the Winter', we aim to inspire as well as to give more insight in the different products with Poinsettia- Princettia market images. In addition, we will show a benchmark of Poinsettia species, which, just like our Princettia's, can all be produced Fairtrade. The Stars For Europe and Garden Cyclamen promotion committees will also be present with promotional material.
We would also like to show you our method for protecting young Poinsettia plants against intruders such as whiteflies.
Would you like to attend Celebrate the Winter? Schedule your appointment by registering here.