THE NURSERY FOR PEPPER PLANTS
For pepper growers, Beekenkamp is the right place to find top-quality pepper plants along with the greatest flexibility. We have been growing pepper plants for professional growers for over 60 years. We work with our crop experts to meet your requirements that can range from variety to pot or plant type. Choose the propagation method that best matches your season and cultivation method… this enables us to supply the highest quality pepper plants.
Choose your transplanting method
We supply pepper plants that have been transplanted to grow either vertically or at an angle. At your request:
Plants that have not been spaced
Plants right after first branching
Finished young plants
Clean water. Clean pepper plants
We guarantee clean water and a clean crop thanks to ebb and flow systems and the latest water purification techniques. Professional crop specialists ensure that we supply reliable plants while minimising the use of chemical crop protection products.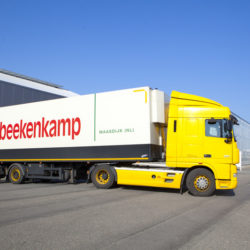 A NURSERY IN WESTLAND
We supply pepper plants throughout Europe from the heart of the Dutch Westland region. We produce millions of sweet pepper and chilli pepper plants in over 18 ha of greenhouses. We have our own transport service so that we can supply the right volume at the right time.