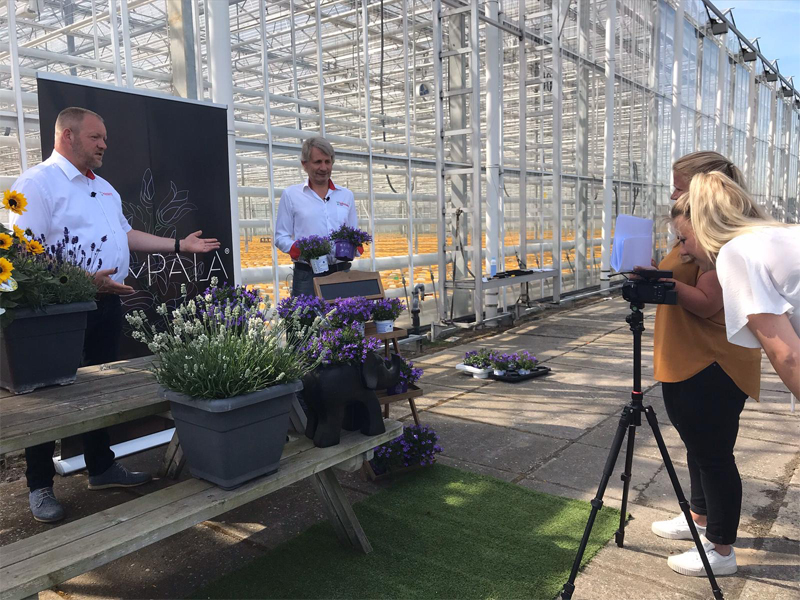 WE ARE READY FOR THE FLOWER DIGI TRIALS!
After weeks of preparation, Beekenkamp Plants is ready for their Flower Digi trials. Still going ahead for week 24. "Although this way of presenting is new to us, we still found a way to visualize our new products and highlights", according to Cor Bremmer, Commercial Director Beekenkamp Plants Ornamentals.
To ensure that they can inform the entire chain, Beekenkamp Plants has found various ways to reach the entire chain. The blogs describe and show the new products and highlights in three different languages. The videos – which are distributed via the website: www.beekenkamp.nl/flowerdigitrials, social media and via the mailing – are in English, but are subtitled in Dutch and German.
To avoid missing out on the show garden, a Google Street View is created. In this way, everyone can walk digitally through the show garden. Videos are also made of all products in our show garden. This not only happens in week 24, but also in week 26, week 28 and week 30. This way you can clearly see how the products are developing in a Dutch climate. It also indicates what weather the plants have had to contend with.
"We wanted to make it as real as possible. That is why we decided to keep it in week 24 to give a realistic picture of the products that we would normally show. The only thing that is still missing is personal contact and interaction with our customers. To make it more personal, the videos are done by the Beekenkamp team." says Sirekit Mol, Marketing Manager Beekenkamp Plants. "On Thursday afternoon we organize a special Q&A (Question Time) for everyone who would normally visit us. Everyone (who has registered) can ask live questions via a webinar. Everyone can type any question via this platform, our team will answer these questions immediately."