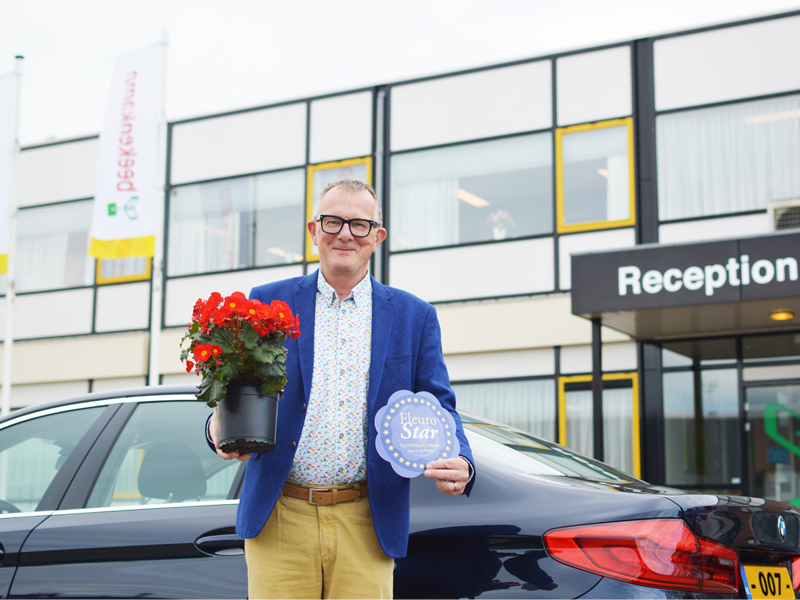 Beekenkamp hand in Fleuroselect Award again
The Dreams Garden MacaRouge from Beekenkamp won the FleuroStar award from Fleuroselect a year ago. The Dreams Garden MacaRouge proudly carried this title for the year, but now it is time to hand over this prize to someone else.
"With tears in my eyes, I removed the plaque with the Fleurostar winner plaque this afternoon from behind the back window of my car," said to Marc Driessen, Director of Beekenkamp Plants Ornamentals. " Last year, on the day of the announcement, he said; If we win this prestigious award, I will keep the plaque in my car for a year." And so it happened. The plaque has been in many places. Whoever becomes the new winner, we sincerely wish them that they will enjoy it as much as we have had. "
The Fleuroselect Award has brought the MacaRouge a lot advantages throughout the chain. In addition to all media attention, the winning plant was visible at various tv programs and exhibitions. The MacaRouge has also generated a lot of attention virtually.
Ans van der Velde, Manager Breeding, already indicated last year that winning this prize is a nice reward and confirmation for the breeding profession. "This gives us an extra boost to bring new, better and special products to the market. Certainly with the future arrival of the new breeding location, we hope to be able to earn the Fleuroselect award again soon "