Stan has been working for Beekenkamp Plants Ornamentals for 2 years now. He started working as a Trainee and is now working in the research and cultivation departments. He spends most of his time on research within Beekenkamp. He does this mainly on the basis of tests. He looks at…
Beekenkamp Plants Ornamentals proudly received the Regional All-American Selection (AAS) Regional Prize for their Celosia Kelos Candela Pink. One AAS Judge even called the Kelos Candela Pink the "Energizer Bunny" that just kept blooming! All-America Selections is an established non-profit organization that tests new, never-before-sold horticultural varieties. New varieties are…
Every year, over 200 million cabbage plants are delivered throughout Europe by Beekenkamp Plants. This means that the trays in which the cabbage plants are supplied will also be returned to our location in Maasdijk. Returning the trays or boxes is a major logistics operation for our colleagues in the…
"Monitoring the quality that is so important to our lettuce growers. The reason why I enjoy getting up every morning is so I can ensure we get the best results."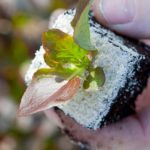 "Grafted or non-grafted plants; pinched at cotyledon level, second or third leaf; several plants per pot; which type of pot; delivery on pallets or trolleys. We agree every detail with the customer in order to obtain the best possible results"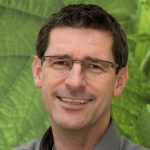 "Within our breeding programme we focus on unique external characteristics for Dahlia and Celosia, among others. You can expect some attractive new introductions next year."