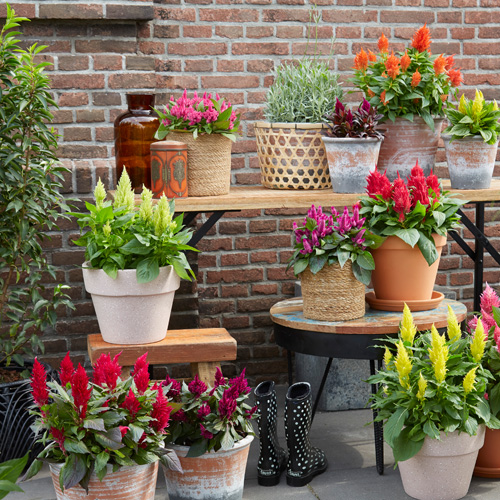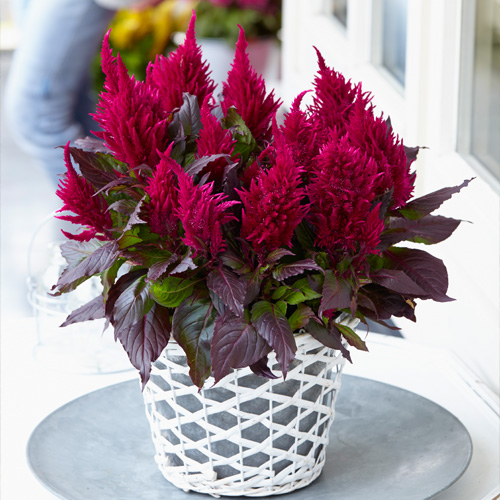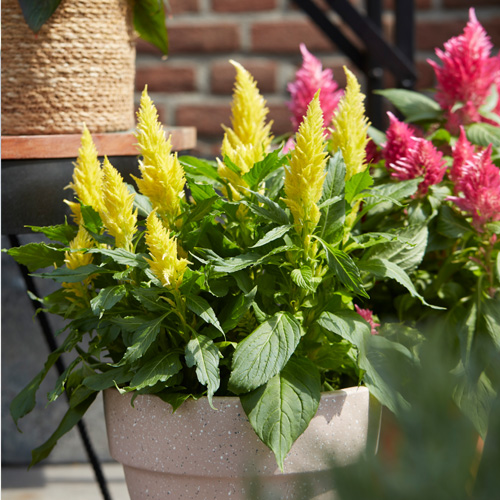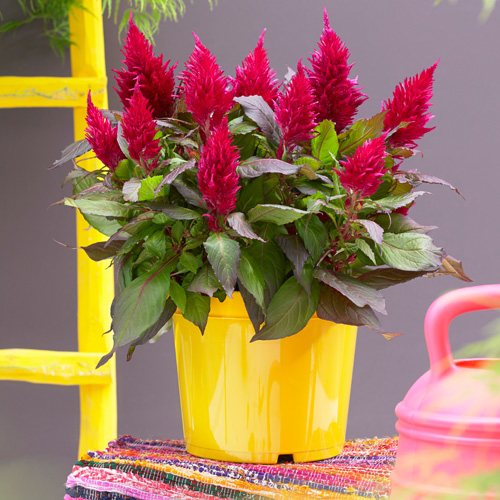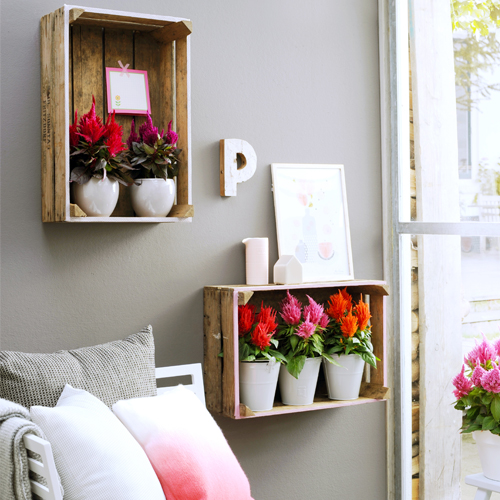 Kelos® - A splash of colours!
This versatile plant is known for its fiery, colourful and cheerful plumes. The intense plumes bring an explosion of colour, fun and cosiness in every garden, patio or living room. In addition to the special colors, the Kelos® is also known for ease of use for the consumer and the perfect garden performance! Kelos® is easy to combine and fits in every style!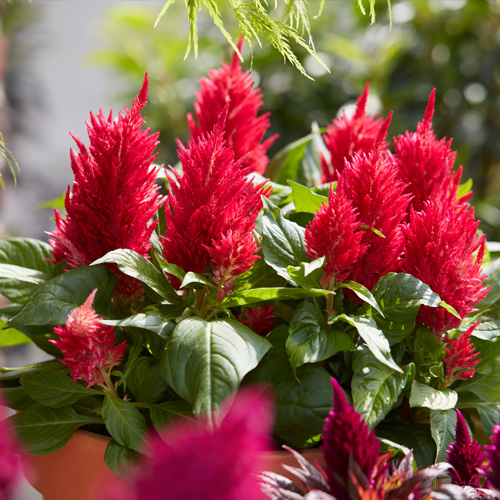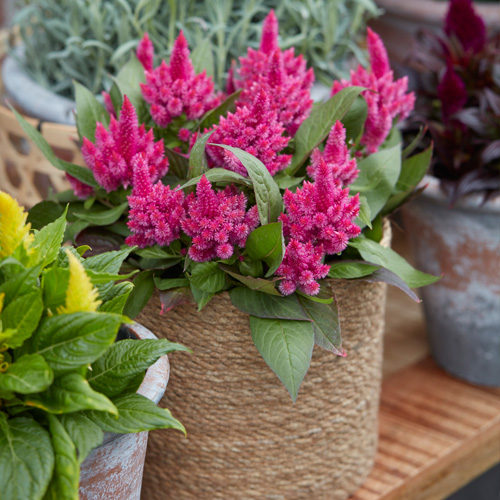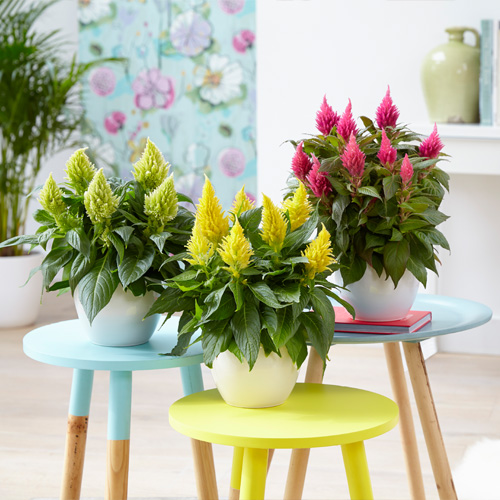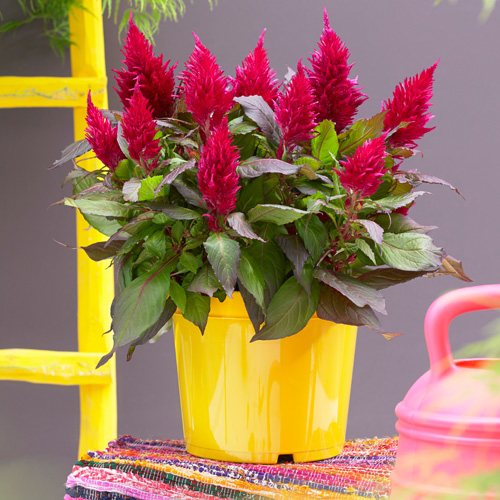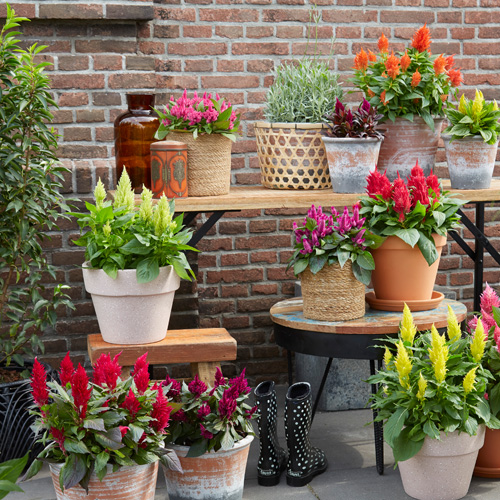 A must have for every garden, patio or living room!
An exciting appearance, you could call Celosia Kelos®. Look at her flaming, neon-colored plumes and you know why! In the living room and in the backyard or on the terrace, the intense colors cannot be overlooked. Also, Celosia is a very strong plant when properly treated. The beautiful plumes keep it full for months. The plant is about 30 to 40cm high. Celosia Kelos® is available in purple, pink and orange tones.
NEW: Kelos® Candela Pink
Award winner
Ideal for landscaping and mix pots
Perfect shelf life
Everything about Celosia Kelos®:
What are the benefits of the Kelos®?
The advantages of this colorful plant are endless. Here are the main benefits:
• Very good shelf life, even if people without green fingers.
• Nice to combine in colors, but also in styles. Put the jars in sheets of colored pots for an extra wow-effect or choose a neutral pot so that they fit into any living room style.
• Suitable for pots, but also for direct in the ground.
How do I take care of the Kelos®?
Put the plant in a light indoor place, without direct sunlight. As soon as the chance of night frost has passed, the plant can also survive outside.
Water regularly and ensure that the pot ball does not dry out. Give weekly general plant food to maintain a beautiful leaf color.
Tips: Put a number of plants together in a large bowl or pot for an exuberant plume party! Celosia Kelos® can also be combined perfectly with bedding plants in the summer.
Which colors are available?
When is the Kelos® for sale?
The Kelos® Celosia is available at florist or garden center from April to October.
Want to know anything about Kelos®?
Make contact using the form below